Pommereul, Pommereuil, (Aline-)Marguerite, verw. Guyet, verh. Rouvier
* 4. März 1859 in St. Mihiel (Dep. Meuse), † 1941 in Neuilly-sur-Seine, Violinistin. Ihre Eltern waren der Militärmusiker Théophile-Jules-Alexandre Pommereul (1829–1916) und Eglantine-Geneviève geb. Chenu (1836–1902). Ausgebildet von Delphin Alard (1815–1888), schloss sie ihr Studium am Pariser Konservatorium 1875 mit dem 1. Preis ab und konzertierte anschließend in Frankreich, Deutschland, England, Belgien und den Niederlanden. Eine Tournee nach Österreich-Ungarn, die die Zeitschrift "Signale für die musikalische Welt" 1877 (S. 378) ankündigt, hat in der Presse keinen Niederschlag gefunden.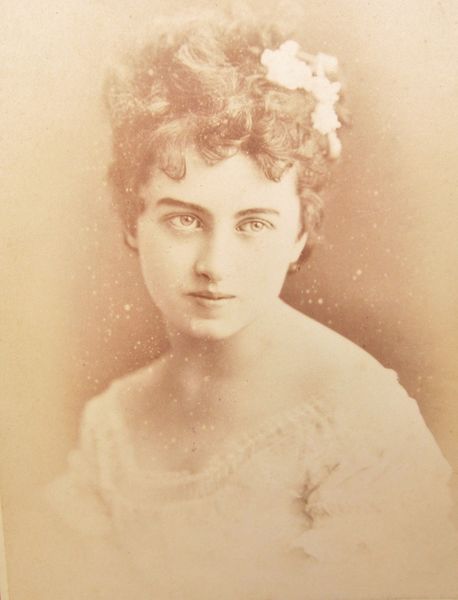 Undat. Jugendphoto des britischen Ateliers W. & D. Downey, möglicherweise
Ende der 1870er Jahre.
Ihre ersten Erfolge erzielte die Musikerin in Paris Anfang 1876 in den Konzerten von Jules Pasdeloup mit Ballade et Polonaise op. 38 von Henri Vieuxtemps sowie Konzerten von Beethoven und Max Bruch. Eine anschließende Konzertreise führte sie zusammen mit der Pianistin Ottilie Lichterfeld nach Aachen, Frankfurt a. M., Wiesbaden, Darmstadt, Heidelberg und Mannheim. Von Frühjahr bis Herbst 1877 hielt sie sich in London auf und debütierte am 12. Mai im Konzert der New Philharmonic Society mit dem Violinkonzert Nr. 1 g-Moll von Max Bruch. "She uses her bow freely, her touch is delicate, her tone very sweet and pure, and her style and execution very good – the latter brilliant – and her entire reading of the beautiful work entrusted to her was graceful and intelligent" (Musical Standard 1877 I, S. 305). Anschließend wirkte sie in mehreren Konzerten anderer MusikerInnen mit, unter anderem in einem Wohltätigkeitskonzert der Sängerin Christine Nilsson. Am 9. Juli musizierte sie wiederum in einem Konzert der New Philharmonic Society und war dann für mehrere Monate zu den regelmäßig stattfindenden Covent Garden Promenade Concerts unter dem Dirigenten Luigi Arditi verpflichtet. In diesem Rahmen spielte sie u. a. die Romanze F-Dur von Beethoven. Ihr England-Aufenthalt endete mit einem Konzert in Birmingham am 3. Okt., das in der "Birmingham Daily Post" ausführlich gewürdigt wird: Marguerite Pommereul "is still very young, but she has already attained a high degree of proficiency, and bids fair to rank in a few years, when her powers are more fully developed, among the first violinists of the day. Style, intonation, expression, and execution are all excellent, and though her tone is not quite that of a [Joseph] Joachim or a [August] Wilhelmj, it is, nevertheless, wonderfully sweet, as well as full and broad, for so youthful a performer. Madlle. Pommereul evidently possesses an excellent ear and rare musical intelligence, as well as high executive powers, and she pleases no less by the refinement and elegance of her phrasing than by the brilliancy and neatness of her execution" (Birmingham Daily Post 5. Okt. 1877).
Die Anerkennung der 18-Jährigen wird in der Presse teilweise eingeschränkt, wie z. B. in der Besprechung ihres Konzerts vom 9. Juli 1877: "Her technique is irreproachable, and her phrasing evinces musical intelligence; nothing but physical strength is wanting to give fullness and beauty to her tone. This the extremely youthful artist will no doubt acquire in time" (The Examiner 14. Juli 1877). Diese Kritik wird auch in der Zeitschrift "The Athenæum" nach Pommereuls Interpretation des Violinkonzertes von Bruch formuliert: "She has a good tone and much expression, as she proved in the adagio; but, like all feminine executants, she lacks the physical power so necessary to a violinist of the first class" (The Athenæum 1877 I, S. 651). Die Verallgemeinerung lässt allerdings vermuten, dass der Kritiker einen Gemeinplatz bedient, der in der zweiten Hälfte des 19. Jahrhunderts häufig, vor allem in Hinblick auf Pianistinnen, formuliert wurde und gelegentlich die Tendenz hatte, Musikerinnen auf kammermusikalische Besetzungen und 'leichtere' Werke zu verweisen. Entsprechendes klingt in einem Zeitungsartikel an, nachdem Marguerite Pommereul den ersten Satz des Violinkonzertes von Beethoven aufgeführt hatte: "Such a work is, perhaps, of too masculine a nature to receive adequate justice at the hands of a lady, and especially of so juvenile a violinist as Mdlle. Pommereul" (The Orchestra Sept. 1877, S. 55).
Das Repertoire der Geigerin umfasste außer den genannten Werken Kompositionen von Pablo de Sarasate, Charles Gounod, Frédéric Chopin, Henri Wieniawski und Franz Liszt. Gabriel Fauré widmete ihr 1922 sein Klaviertrio d-Moll op. 120.
Nachdem Marguerite Pommereul im Okt. 1877 auf den Kontinent zurückgekehrt war, konzertierte sie in der Wintersaison in Antwerpen, Abbeville, Amiens, Utrecht und Haarlem, bevor der "Musical Standard" im Mai 1878 meldete: "The young and charming violinist, Mdlle. Marguerite Pommereul, is about to be married, and will renounce, it is said, her artistic life. One cannot but regret that a career of so much promise should be thus voluntarily abandoned at its commencement" (Musical Standard 1878 I, S. 282). Ihr erster Mann, der Arzt Ferdinand Guyet, starb 1887. Am 17. Sept. 1891 heiratete die "jeune veuve fort jolie" ("die wunderhübsche junge Witwe", La France sociale et politique 1892, S. 518) in Paris Maurice Rouvier (1842–1911), damals Finanzminister und 1905 bis 1906 Premierminister Frankreichs. Verschiedenen Quellen zufolge soll die Musikerin in die Ehe ein Vermögen von mehr als 1 Mill. Francs eingebracht haben.
Von 1914 bis 1917 engagierte sich Marguerite Rouvier an ihrem Wohnsitz in Neuilly-sur-Seine ehrenamtlich für Kriegsverletzte und Flüchtlinge. Sie wurde dafür am 23. Juli 1925 zum "Chevalier de la Légion d'honneur" ernannt.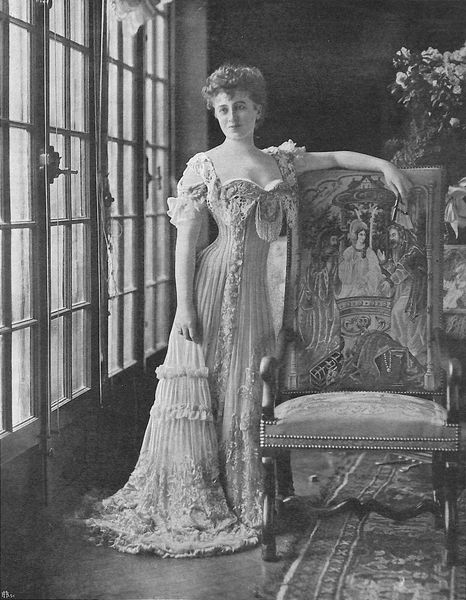 Auf der Titelseite von "L'Illustration" 1905 als Mad. Rouvier.
LITERATUR
ADMZ 1878, S. 56
AmZ 1879, Sp. 685, 747
Annales du théâtre et de la musique 1878, S. 548f.
Athenæum 1877 I, S. 619, 651, 713, 747; 1877 II, S. 57, 219
Le Bas bleu Jan. 1874, S. 5
Birmingham Daily Post 1877, 1., 5. Okt.
Bock 1877, S. 110
Daily News [London] 1877, 4., 13., 20., 21., 27. Aug., 3., 14., 25. Sept.
The Era [London] 1877, 19., 26. Aug., 16. Sept.
The Examiner [London] 1877, 14. Juli, 8. Sept.
The Graphic [London] 1877, 9. Juni, 18. Aug.
Journal des débats [Paris] 1876, 26. Febr.; 1877, 27. Jan., 4. März, 10. Nov.
Manchester Times 21. Juli 1877
Le Monde artiste 1876, 1.–7. Jan.; 1878, 4. Mai
The Musical Standard 1877 I, S. 84, 305; 1877 II, S. 234, 266; 1878 I, S. 189, 282
MusT 1877, S. 550
MusW 1877, S. 374, 391, 447, 549, 600, 655, 688, 789; 1878, S. 96, 297
NZfM 1877, S. 511
The Orchestra 1877, Aug. S. 15f., Sept. S. 55, Okt. S. 86
The Penny Illustrated Paper [London] 1877, S. 125
Signale 1876, S. 269; 1877, S. 247, 394, 550, 554, 822; 1878, S. 44, 277, 525
Archives Nationales. Base de données Léonore, http://www.culture.gouv.fr/public/mistral/leonore_fr?ACTION=CHERCHER&FIELD_98=REF&VALUE_98=c-304371, Zugriff am 6. Nov. 2014.
Gravestone Photograhic Resource. An International Directory of Grave Monuments, http://cvsale.com/public/gravedetails.php?grave=340841, Zugriff am 6. Nov. 2014.
Bildnachweis
Undat. Brustbild, W. & D. Downey, London/Newcastle.
L'Illustration [Paris] 11. Febr. 1905, Titelbild.
Wir danken Brad Purinton (Westminster/VT) für die Übermittlung der Bilder.
Freia Hoffmann
© 2011 Freia Hoffmann